Oct 28th

10:00 AM

In the East City Park area of Hazen.
41st Grand Prarie Rice Festival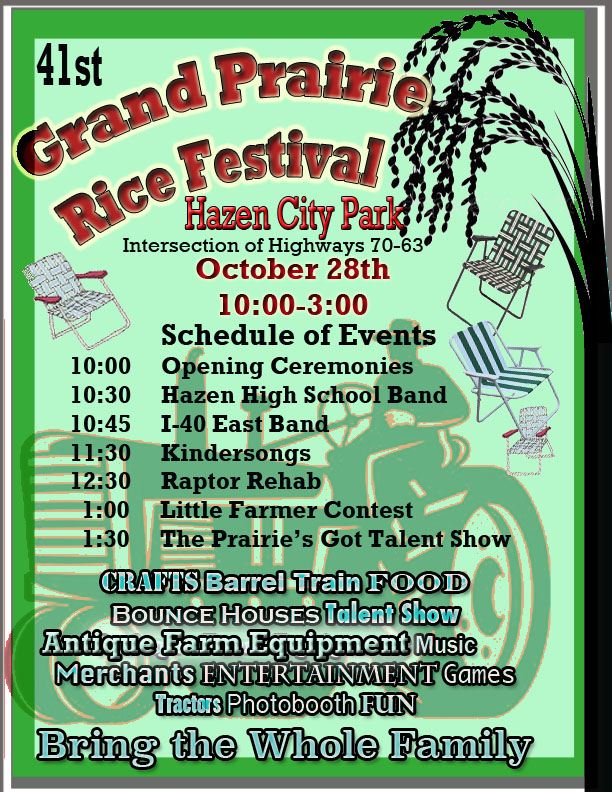 The 41st Grand Prarie Rice Festival will be held October 28th in the east city park area of Hazen. The festival will open at 10:00 a.m. with the traditional antique farm equipment parade. It will be a day filled with all sorts of activities for all ages. Features this year will include the Hazen High School Band, I-40 East Band, Kindersongs and Raper Rehab antique farm equipment displays, and much much more. For more information or booth reservations, please contact David Hardke, Sandy Kee or Andrea Rounsavall at 870-255-3042 or Cody Snider at 870-552-7571.